14% Saving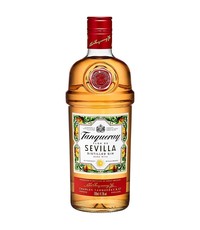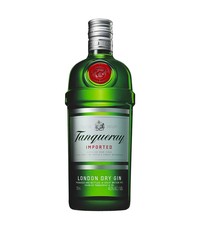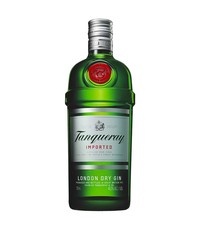 Tanqueray Gin
Since 2016 the bestselling gin in the world. And for good reason! It has great provenance, being first distilled in 1830 by Charles Tanqueray in the Bloomsbury area of London.
Whilst initially produced in London, it is now made in Scotland and is owned by Diageo plc.
It is a London Dry gin (which refers to the distillation process). It is double distilled using grain spirit and has a secret blend of botanicals added during the second distillation process. Not all of these are known obviously, but it does contain four of the "common" gin botanicals, namely: Juniper (a must have in gin!), Coriander, Angelica Root and Liquorice.
Tanqueray at Gin Fling
Here at Gin Fling we stock the following Tanqueray Gins for you to buy and experience:
Original Tanqueray Gin with a 43.1% abv, available in Mini (5cl), 70cl and 1L sizes. This is the classic, and best selling version of the gin.
Tanqueray No. Ten with a 47.3% abv, available in 70cl. This was developed to give a great martini. But also works well in a gin and tonic, or other cocktails. This variety extends the distillation process - and is distilled four times in total for a very pure taste.
Tanqueray Rangpur with a 41.3% abv, available in 70cl. This has a far stronger citrus flavour to the gin, which comes from the rare rangpur lime.
Tanquerray Flor de Sevilla with a 41.3% abv, available in 70cl. This uses seville oranges to give a unique bittersweet flavour.
We also stock some "ready to go" packs for a gin and tonic or a variety pack to try three of the flavours.
The Tanqueray Gin range is definitely worth trying, whether you like a classic g&t, or if you like to experiment with cocktails or different flavours – this range will surely have something to suit.