Geplaatst op
Door Gary @ GF & Emma @ GF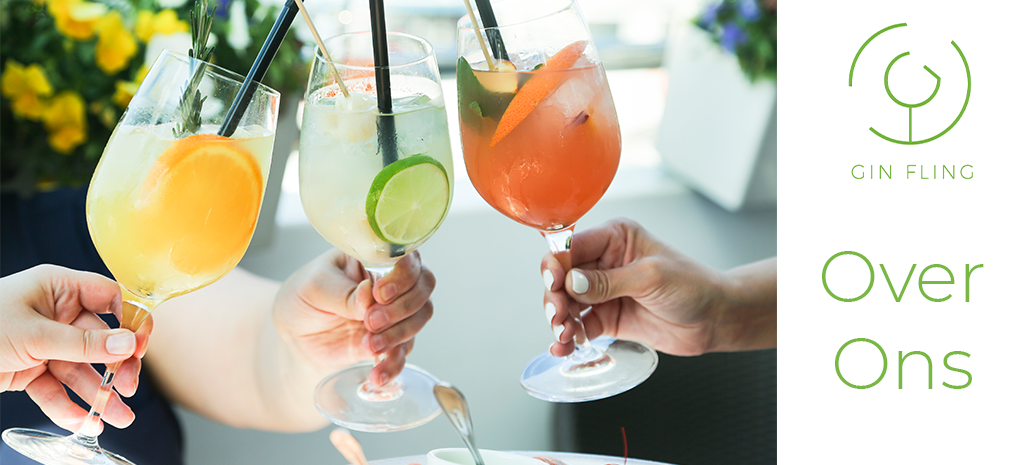 Gin Fling is live gegaan op 1 oktober 2019, 3 maanden na de registratie van ons bedrijf. Gin Fling is een online slijterij die gespecialiseerd is in de verkoop van gin en een beperkt aantal andere sterke dranken die nodig zijn voor het maken van cocktails waarin gin de hoofdrol speelt.
Wij hebben een echte passie voor gin alsook op gin gebaseerde cocktails. Wij zijn aan een reis begonnen en leren elke dag meer - maar wij moeten nog veel meer gin drinken! (Het is een zware klus, maar iemand moet het doen!) Wij zouden graag willen dat je samen met ons ervaart waarom gin één van de snelst groeiende sterke dranken is in Nederland en daarbuiten.
Laten wij ons even voorstellen, wie zit achter Gin Fling?
Emma @ GF
"If you had told me three and a half years ago that I would be living in the Netherlands and co-founder of an Online Gin store I would have given you a very strange look. There's more than one reason for that: firstly, I was living in the sunshine of Dubai, not ready to leave and secondly, Gin wasn't really my drink of choice.
So how did this all happen?
I had known Gary for over 10 years and had worked together in the UK. We kept in touch after leaving the UK and after his move back to the Netherlands, he contacted me with an opportunity to work together again. Three months later I arrived in Amsterdam with my cat Angel. Fast forward two and a half years and in April I was given the 'gift' of redundancy. I immediately booked a holiday to Curacao and on my return took an intensive Dutch language course. "ik spreek een beetje Nederlands slecht". Then it was time to focus on the future. Gary and I had previously talked about setting up a business together and now the time was right.
And why Gin?
My friends will confirm that I like a drink or two so that's a good place to start. Gin is actually really exciting and the growth in small distillers has really opened up the options. I've defined myself as a 'Gin Explorer'. I love learning about the products, the process, the distillers stories and of course, tasting them and discovering my new favourites. All in a day's work!"
Gary @ GF
"Exiled Brit, landed in the Netherlands in June 2016…. and now firmly settled here (and desperately trying to improve my Dutch!). Let's not discuss Brexit though…. Please!!
I've worked in a lot of the large retailers in the UK, Turkey and even far-flung Hong Kong. But having studied in Arnhem (too many years ago to mention), it felt like coming home to be back in the Netherlands.
Why Gin? It was the first drink I tried when younger, I love the more bitter tastes (even like Campari!), so it felt quite natural for me to settle on Gin. It's come a long way since then though – previously it was Gordon's or Gordons as a choice.
I'm thoroughly enjoying the journey as I'm learning more about the many and varied new gin's, some older established ones, and the stories behind them. It's exciting for me to learn about the back story behind a gin, the distillery and what flavours these all bring out (and not just tasting them all!)."
Its a great feeling to really enjoy what you do, and we are!